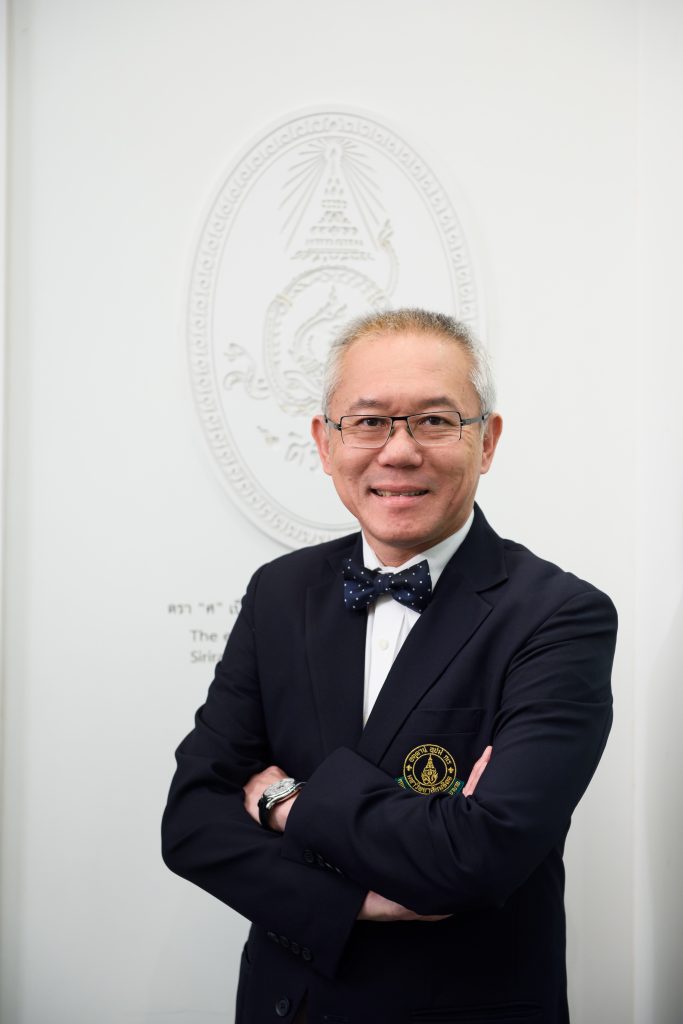 Dr. Damras Tresukosol MD, FSCAI, FAPSC
Academic background
Dr. Damras Tresukosol graduated in 1981 at the Faculty of Medicine Siriraj Hospital, Medical Council of Thailand where he obtained his Cardiology training in 1989.
In 1994 Dr. Tresukosol obtained his training in Interventional Cardiology at Academisch Ziekenhuis Leiden, in The Netherlands.
Current status
He is currently Chairman at Her Majesty Cardiac Center Faculty of Medicine Siriraj Hospital Mahidol University.
He is Fellow and Executive Board member at Asian Pacific Society of Interventional Cardiology and has been president of Coronary Intervention Association of Thailand (CIAT).
Interests:
His main interests include coronary and peripheral intervention, LM/Bifurcation, CTO, Rotational Atherectomy and Intracoronary imaging (IVUS/OCT/OFDI).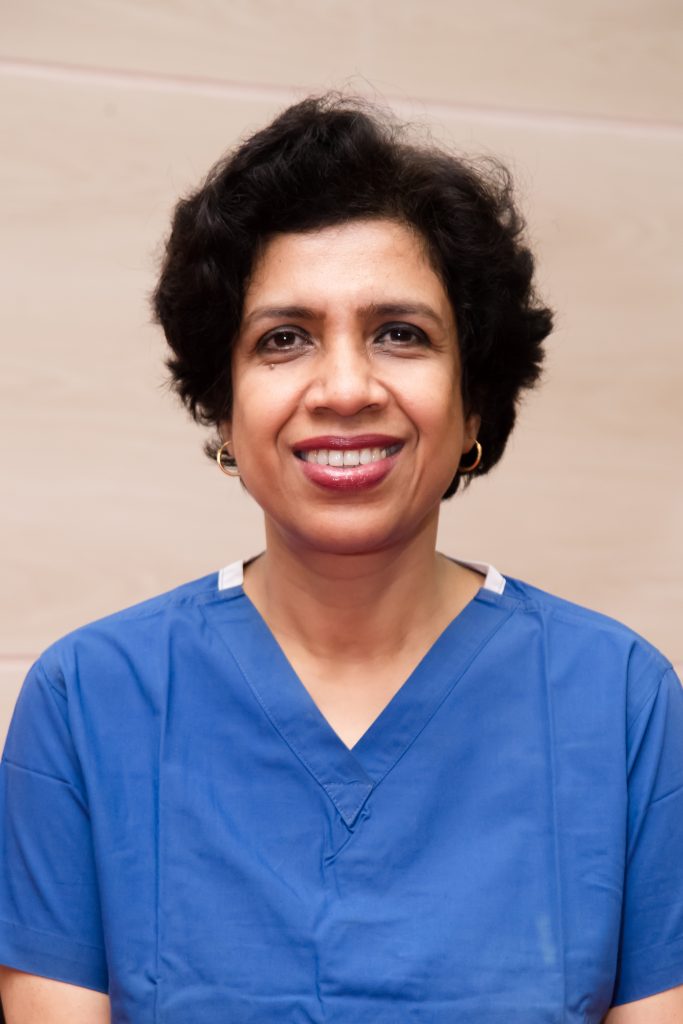 Professor Dr. Fazila-Tun-Nesa Malik – MBBS, FCPS (Med.), MRCP (UK), FRCP (Edin), FACC, FSCAI
Academic background
Prof. Fazila-Tun-Nesa Malik obtained MBBS degree from Dhaka Medical College & MRCP from UK. She is a Commonwealth Scholar in Cardiology and did her training in Western General Hospital, Edinburgh.
Current status
She is a Fellow of American College of Cardiology and Society of Cardiovascular Angiography and Interventions.
She is currently Professor and Head of the Department of Cardiology, National Heart Foundation Hospital & Research Institute.
Interests
Prof. Malik has many publications in National and International journals & participated in different Conferences as Faculty.
She is a regular invited faculty in international conferences like Asia PCR Sing Live, India Live, CIT-China, Sri Lanka Interventional Meeting, Euro PCR in Paris.
She has performed live cases for different interventional meets like AICT (India), Sri Lanka Interventional Meeting (Sri Lanka), C3 (USA), Society for Cardiac Intervention (Kolkata, India). EIICCON (East India Interventional Cardiac Conference).
Her areas of interest include thrombus containing lesions, left main intervention, calcified lesions and other complex PCI. She is a strong voice favoring primary PCI for all MI patients at an affordable cost in developing countries.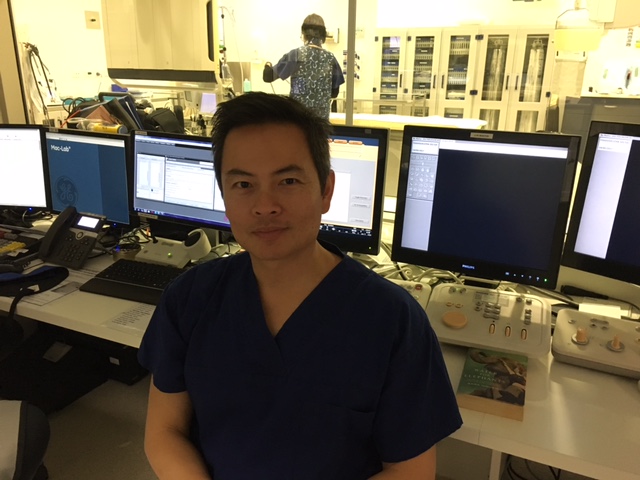 Professor Dr. Michael NGUYEN- MBBS
Academic background
Prof. Michael Nguyen completed his cardiology training in Melbourne and then undertook fellowship training in interventional cardiology and peripheral vascular interventions at Beth Israel Deaconess Medical Centre/Harvard Medical School in Boston, USA.
Current status
He is currently an interventional cardiologist and Director of Clinical Trials and Research at Fiona Stanley Hospital.
He is currently an Associate Professor at the University of Western Australia and has an academic appointment with the University of Notre Dame School of Medicine.
Interests
He specializes in all aspects of interventional cardiology including ASD/PFO closure, alcohol septal ablation and left atrial appendage occlusion.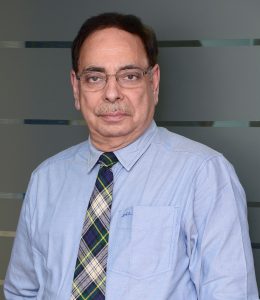 Professor Dr. Upendra KAUL – MD, DM, FCSI, FICC, FACC, FAPSIC, FSCAI, FAMS
Professional background
Prof. Upendra Kaul was on the faculty of G B Pant Hospital, PGIMER Chandigarh and AIIMS where he was a Professor of cardiology.
He has been involved in several public education programs all over the country including in his place of birth in Kashmir.
He established cardiology units at several hospitals in Govt. and private sector. These include C T Center AIIMS, Batra Hospital, Fortis hospitals NOIDA, Vasant Kunj and SSIHMS at Puttaparthy, AP.
He has trained more than 400 cardiologists and has authored more than 400 papers and written many books. He is a visiting professor to several overseas universities.He has held the posts of President of "Cardio- logical Society of India "and SAARC Cardiac Society.
He was also a founder member of the Asia Pacific Society of Interventional Cardiology.
Current status
Prof. Kaul is currently Chairman Batra Heart Centre and Dean Academics and Clinical Research, BHMRC, New Delhi.
He is a highly recognized name both nationally and internationally for his work in cardiovascular sciences. He is known as a passionate teacher and an astute clinician who is credited with starting the coronary angioplasty program in India and continues to bring innovative techniques in interventional cardiology to the country.  He is a fellow of several prestigious societies in cardiology both nationally and internationally and has delivered many named orations.
Currently he is the Co- Chairman of the Credentials Committee of the SCAI, USA and Course director of Asia PCR/Sing live and India Live.
He is also Editor in Chief of the Journal ASIA Interventions and Fortis Medical Journal.
Prof. Kaul has been the principal investigator of several national and international clinical research trials. He is the first Indian Cardiologist to initiate Investigator initiated multi centric trials and one of his recent trials TUXEDO INDIA has received international recognition which included a Late Breaking Trial at the TCT 2015 and a publication in NEJM.
Among the numerous recognitions he has also been awarded the coveted Dr B C Roy Award and Padamshiri from the President of India.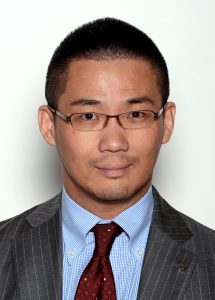 Dr. Kentaro HAYASHIDA- MD, PhD, FESC
Academic background
Dr. Kentaro Hayashida graduated from Keio University School of Medicine in Japan in 2000 where he obtained his PhD in Cardiology in 2006. In 2009 Dr. Hayashida did his Interventional Cardiology Fellowship at the Institut Cardiovasculaire Paris Sud, Massy, in France.
Currents status
He is currently Assistant professor and lecturer; Director of transcatheter heart valve program and Director of cardiac catheterization laboratory at Department of Cardiology, Keio University School of Medicine in Japan.
In 2008 and 2012, he was honored with the Young Investigators Award at the American College of Cardiology.
He is currently Scientific Committee and Faculty Member of International and Domestic medical conferences like PCR Tokyo valves (Course Director); PCR London valves (International Course Co-Director); Asia PCR (Course Co-Director); EuroPCR (Faculty); Complex Cardiovascular Therapeutics, SHD course (Course Director); Tokyo Percutaneous Cardiovascular Intervention Conference (Course Co-director); Japanese Heart Failure Society (Member of device committee); JHVD (Faculty); Toyohashi live demonstration (Program committee member and organizer).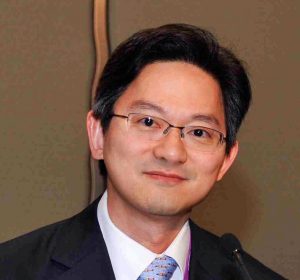 Dr. Paul ONG – MA (Cambridge), MB BChir (Cambridge), FRCP, FESC
Academic background
Dr. Paul Ong graduated from University of Cambridge in 1990 and obtained his specialist cardiology training in London and worked there as an NHS consultant cardiologist.
After 23 years in UK, he relocated to Singapore in 2009.
Current status
He is currently Head of Interventional Cardiology Services at Tan Tock Seng Hospital.
He is also the organising chairman of the Asia Primary Angioplasty Congress.
Interests
His main interests are in primary PCI, TRI, DCB, Rotablation and intravascular imaging with over 50 international publications in his field of interests.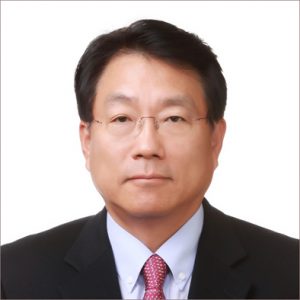 Dr. Seung-Jung PARK- MD, PhD, FACC
Professional background
Dr. Seung-Jung Park has been a pioneer in the field of left main intervention and devoted himself to the development of the interventional cardiology field. He has been the Principal Investigator of many international multi-center trials conducted in the Asan Medical Center, Seoul, Korea and has authored or coauthored over 450 original, peer-reviewed research articles.
Current status
Dr. Seung-Jung Park is a Chairman at Korean Society of Cardiology and a Professor of Medicine at the University of Ulsan College of Medicine.
He is also currently serving as a Chairman of Board of Trustees at CardioVascular Research Foundation, and as a course director, he has been organizing TCT AP Cardiovascular Summit for about 2 decades.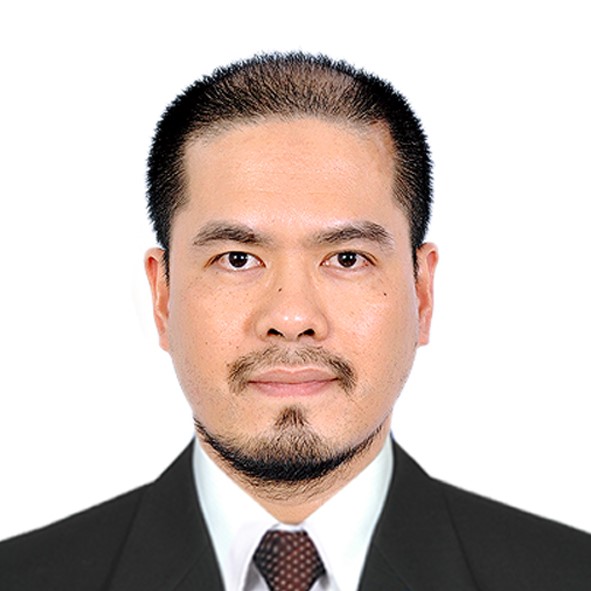 Professor Dr. Quang N. NGUYEN- MD, PhD, FASCC, FSCAI
Academic background
Dr. Nguyen got Degree of Doctor of Medicine (HMU, 1997), Certificate of Residency in Cardiology (HMU-VNHI, 2001), Degree of Master in Cardiology (HMU-VNHI 2006), Certificate of Fellow in Interventional Cardiology (National Heart Centre, Singapore, 2004-2005) and Certificate of Doctorate in Epidemiology and Public Health (Umea University, Sweden, 2012).
Professional background
Dr. Quang Ngoc Nguyen has been working as a lecturer at Department of Cardiology, Hanoi Medical University (HMU) as well as a consultant of interventional cardiology at Vietnam National Heart Institute (VNHI).
He has been head of Coronary Care Unit (C7), VNHI since 2014 and has been appointed as Associate Professor of Cardiology of Hanoi Medical University since 2016.
He is nominated as Member of Executive Board of Vietnamese National Society of Hypertension (since 2006); Secretary of Editorial Board, Journal of Vietnamese Cardiology (since 2004), Fellow of ASEAN College of Cardiology (since 2008), Member of Executive Board of Vietnam National Heart Association (since 2014) and Vice Secretary General of Vietnam National Heart Association (since 2015).
Dr. Nguyen has participated in several VNHI clinical trials of Transcatheter Cardiovascular Therapeutics (since 2001) as well as in several national epidemiological surveys on hypertension, cardiovascular diseases risk factors, heart failure in community (2002-2005) and community trials on hypertension management in Vietnam (since 2005).
He has over 120 articles (mostly in Vietnamese Cardiology Review Journal) and few chapters in international books of interventional cardiology. He used to be the guest faculty and speaker at national cardiology congress of local countries and international faculty at several interventional cardiology conferences such as AICT, AsiaPCR/SingLive, EuroPCR, TCT, TCT-AP, APAC…
Interests
His major experience and interest is at Interventional Cardiology (especially Coronary Intervention and Valvuloplasty) and Cardiovascular Epidemiology.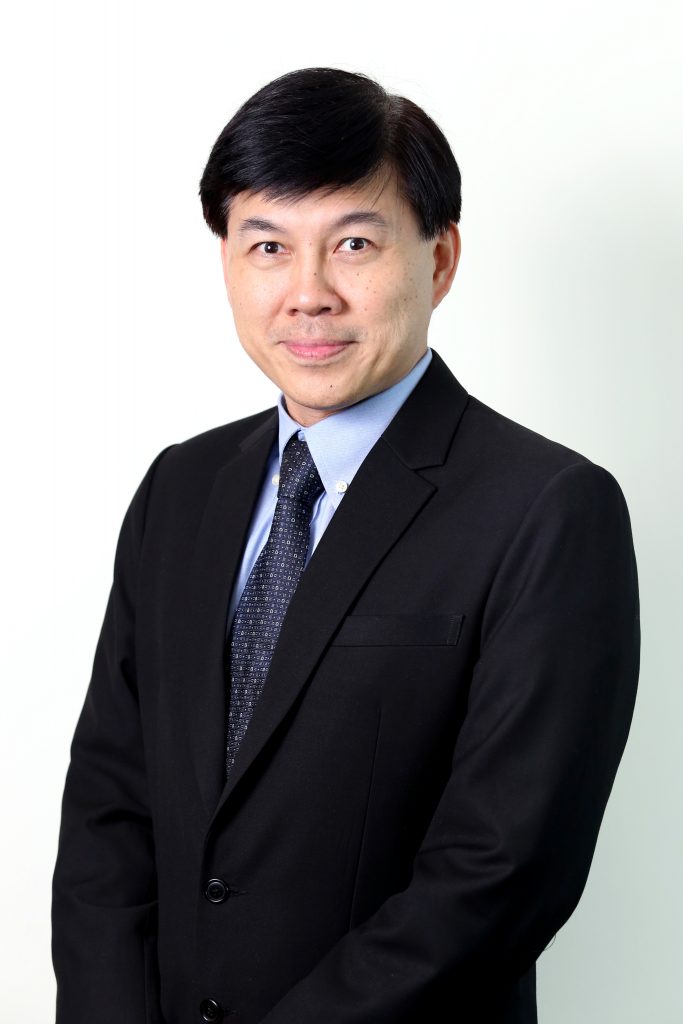 Professor Dr. Tan Huay CHEEM – MBBS, MMed (Int Med), FRCP (UK), FAMS, FACC, FAsFC, FSCAI
Academic background
Prof. Tan Huay Cheem graduated from the National University of Singapore in 1987 and obtained his Master of Medicine in Internal Medicine and Membership of Royal College of Physician (United Kingdom) in 1992.
He obtained the Fellowship of American College of Cardiology in 2001, Fellowship of Society of Coronary Angiography and Intervention in 2002 and Fellowship of Royal College of Physician in 2004.
He did his Interventional Cardiology fellowship at Duke University Medical Centre, North Carolina, USA in 1995, followed by training in Vascular Ultrasonography at St Vincent's Hospital, Sydney, Australia, and carotid stenting at Taiwan National University Hospital.
Current status
Prof. Tan is presently the Director, National University Heart Centre, in Singapore (NUHCS); Senior Consultant Cardiologist at the National University Hospital, and Professor of Medicine with Yong Loo Lin School of Medicine, National University of Singapore.
He is currently the President of the Asia Pacific Society of Interventional Cardiology (APSIC) and founding member of the Asia Interventional Cardiovascular Therapeutics (AICT).
He was the past President of Singapore Cardiac Society and presently a Board member of the Singapore Heart Foundation.
He is awarded the National Day Award for Public Service Administration in 2016.
He is regularly invited as a lecturer and faculty in many international cardiology meetings, he is a Visiting Professor to 9 hospitals in China and University of Mandalay, Myanmar and also an active clinical researcher.